"Secrets" another preference tweaker
There are so much secret preferences hidden by MacOS X. Now I have found "Secrets" the clever system preference panel for system tweaks. Developed by Alcor, who is the developer of Quicksilver. Secrets makes entering arcane text strings in Terminal a thing of the past.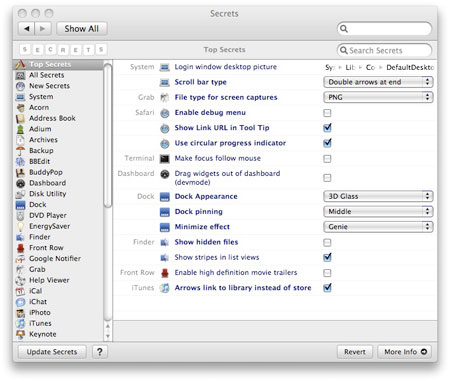 Latest version (1.0.5, Leopard-only) from Secret's page.
---