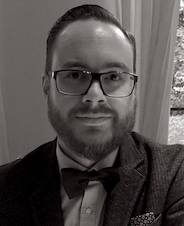 Hi there,
I'm Thomas Merkel, aka drscream on all the internet things. I'm one of the partners at SkyLime. At SkyLime I'm working as Server Ninja - does all the things a Ninja do. A must named side project is our lovely Frubar Network with many different services from IRC, FruPic (picture upload) to Fruky (IPv6 OpenVPN setup).
As Ninja - known as system administrator - I mostly focus on web services, monitoring and server automatization. For scripting I prefer bash or python but i could also hack a little bit nodejs, ruby, perl or php scripts.
I've also won a nice bachelor degree (of computer science) on that the industry is so focusing.
In my freetime and if I'm not reachable via the regular contact methods I moslty enjoy some beer with friends (in an local pub). Watching a good movie or tv series happen sometimes :-)
Contact
IRC: /server irc.xchannel.org #xchannel
E-Mail: drscream AT cyber-tec DOT org
GnuPG: 0xE509273D210723A6AD8618794C0E6BFDE80BF2AB
Social interaction